Key West Fishing Report for September 4, 2019
Hello from Capt. Tony Murphy with Key Limey Charters.  Thank you for your interest in my Key West Fishing Report and Fishing in Key West and the lower keys!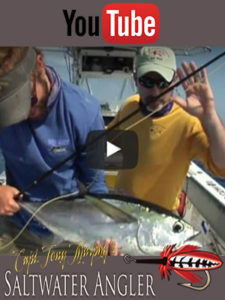 September here in the Florida Keys and it the time of year we all look forward to, flats are less crowded and fish are not being pressured so heavily. Tarpon are still around in smaller groups. All thought many of the larger migratory fish have pushed thru. There have still been a few larger fish caught, but a majority of the tarpon are on the smaller size.
Early morning is the best time to try and find Tarpon rolling at first light. Darker fly patterns are the way to go in the early morning (black and purples) with lighter colors working better in the afternoon. Along with Bonefish, the Permit are finding their way back onto the flats so keep and eye out for schools of shadows pushing water across sand and mottled bottom. Cudas will be laid up in the current on flats trying to find an easy meal, giving angler a great opportunity to try and catch one. Best caught using something flashy and moving fast with a bait-fish profile.
Mahi-Mahi are here in full swing. lots of little schoolies around recently with bigger fish mixed in. Fish have been found as shallow as 300-400 feet. Trolling skirted ballyhoo and daisy chains are a great way to get them fired up and eating.
Also be on the lookout for flocks of bird diving on bait. This is usually a great indication there are fish underneath them feeding as well. Keep a few spinning rod ready to pitch a bait once you hook one. The Reef bite has been fairly decent. Plenty of Red Grouper and Mutton Snapper around. The Yellowtail snapper bite has been great as usual, and makes for great table fare.
Above all else, Capt. Tony Murphy and his staff wish you tight lines! Get down here and book a trip with the Key Limey to catch that fish of a lifetime!!!
We wish you tight lines and fish boat side from Capt Tony Murphy with Key Limey Charters
Visit us weekly to get your Key West Fishing Report!
CLICK HERE TO: BOOK A FISHING TRIP OR EMAILING US AT [email protected]
Key West Fishing Report From Capt. Tony Murphy