Here is your Key West fishing report for June 2, 2018.
FLATS FISHING IN KEY WEST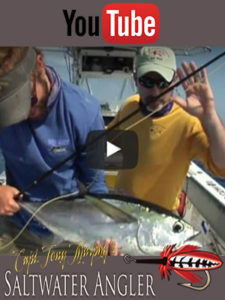 This May has been one of the toughest, weather-wise, in years.The tarpon are here but consistently inconsistent. We have started seeing nice solid strings on the ocean side beaches and inlets. At first light, happy fish are ready to eat a well presented fly. As the light gets higher these ocean fish get wary. Try Longer Leaders and smaller, lighter flies to fool these fish. Hint; never hesitate to use a worm fly this time of year. The Palolo worm hatch is on the horizon! Keep your ears open in the afternoons and be ready to head out at a moments notice. Bonefish have been consistent at certain tides up to the east. Find good current on a falling tide. Sandy flats should produce some good shots at the bones.
OFFSHORE FISHING IN KEY WEST
Offshore there has been a very good sailfish bite happening. They love the rough water. The guys flying kites have been whacking them. Don't think that small chin-weighted and skipping ballyhoo won't get a strike though! Get down here and book a trip with the Saltwater Angler. I wish you tight lines and fish boat side from the staff at Capt. Tony Murphy Fishing Charters!
Book Your  Fishing Charter with Capt Tony Murphy
Book Your  Fishing Charter with Capt Tony Murphy
Your Key West Fishing Report