Here is your Key West fishing report for January.
FLATS FISHING IN KEY WEST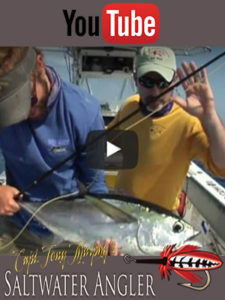 Winter for the lower keys has finally set in on us. We will have much colder temperatures over the next couple of weeks as the cold north winds find their way down south. Winds will be in the mid 20's with temperatures dipping into the 50's as well. These will unfortunately make the flats a little quiet. Permit and Bonefish will be much deeper than normal for protection from the cold. Cudas, Sharks and Jacks will be the majority of species to stalk while the weather stays cold. We do sometimes see Redfish tailing in shallow flats but this is a rarity and usually not on the game plan for the day. Snappers and Sea trout will be a good choice for anglers trying out the back country flats.
OFFSHORE FISHING IN KEY WEST
Offshore remains steady with plenty of bait pushed out by the north winds. Look for Yellow Tail snapper to be very aggressive just outside the reef line in 40-60 feet of water. The Tuna also remain abundant in a mix bag of Bonita's and skip jacks too. Stocking up on as much live bait you can find will help you out hooking up with these winter brutes. Some captains are finding larger King Mackerel and some Wahoo in deeper water to the west end of the bar just outside of Sand Key tower. Whatever your trip you have planned, here's the SWAngler wishing you tight lines and fish boat side!
Book Your  Fishing Charter with Capt Tony Murphy
Book Your  Fishing Charter with Capt Tony Murphy
Your Key West Fishing Report