Flats Fishing in Key West 
With Irma far behind us now, everything is pretty much back to normal. Key West was really spared by being on the weaker side of the storm. Don't always believe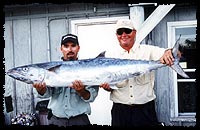 the media, Key West is still here and in great shape. We will have some moderate winds through the week-end and then nearly flat calm all next week. Fishing has already been back to normal for a few weeks. The flats are very active early in the morning with many Bone fish and quite a lot Permit being spotted moving over the back country's shallow patches. It's the time of year the water starts to cool a little and fishing from early morning to late afternoon chasing the SLAM is exiting. Start by targeting young Tarpon tight up against Mangrove patches and then moving into shallow flats for Bones and Permit. This time of year small crab patterns can sometimes work for all three species, taking up less time changing flies and more time with lines in the water. If using spin gear, try using flathead shrimp jigs for Bones and Permit. Smaller 7' Hogy lures work great for Tarpon. The large Cudas will start being seen sunning themselves over sand patches in in 3-5 feet of water too. On fly, these brutes can make your whole day! Just remember fast moving baits are the trick on whatever you chose to cast at them.country fishing for Bonefish and Permit could be tough. Keep this in mind if planning on coming down the next 4-5 days.
Key West Offshore Fishing
Offshore there have been many boats back to fishing. Most Captains just need the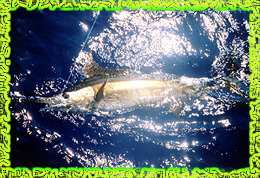 tourist back in town. The Dolphin have been on fire and plentiful. Reports are coming in of consistent 20+ ponders being landed. The reefs are thick with large yellow tail Snapper. They are one of the best table fare around and plentiful. Lots of chum will bring you better success out on the reef line.For those of you who can venture down here to Key West, the roads are open.  I'm sure you can find a guide for any of your fishing choices. Good Luck!
Book Your  Fishing Charter with Capt Tony Murphy
Book Your  Fishing Charter with Capt Tony Murphy
Your Key West Fishing Report